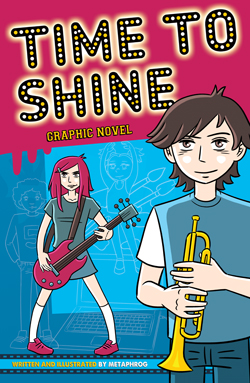 TIME TO SHINE: Graphic Novel
Commissioned and published by Creative Scotland in 2013
Part of Scotland's arts strategy for ages 0-25
Sam is 14 and he likes all the usual things any teenage boy does… football, music, girls… and avoiding Declan and his gang! He likes to 'parp' a bit on his trumpet but it's his sister who's the talented one. Jen is 17 and plays guitar in an all-girl band. When their school organises a talent show, Jen's band are favourites but a last minute hitch means the keyboard player can't play, so how will the day be saved!? This original story forms part of Scotland's arts strategy for ages 0-25 and captures the spirit and energy of young people and looks at the world of arts through their eyes. The arts have the ability to inspire individuals and have a positive impact on communities. Time To Shine: Graphic Novel looks at what barriers may stop engagement in the arts and its positive benefits by exploring three key themes: Let me in!, Help me shine!, Take me there!
Full Colour | Paperback | 64 pages | ISBN: 978-1-85119-200-7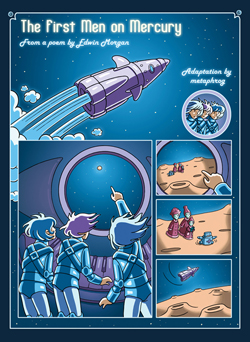 THE FIRST MEN ON MERCURY
Comic adaptation of the Edwin Morgan poem
Commissioned by The Association for Scottish Literary Studies in 2009
Released on National Poetry Day 2009. 35000 copies distributed to Glasgow Secondary Schools. The project received national TV coverage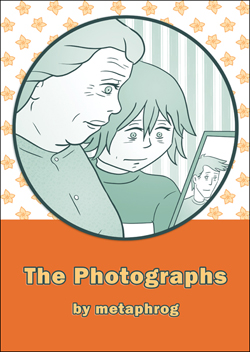 THE PHOTOGRAPHS
Commissioned by Glasgow Life in 2011
Published in New Writing Scotland 30 in 2012
An artistic response to a series of workshops with senior groups in day care centres and teenagers in drop-in centres in Glasgow
A6 full colour booklet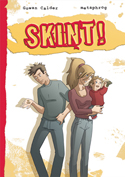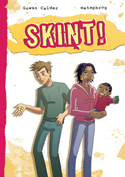 SKINT!
Commissioned and published by Scottish Book Trust
in partnership with Scottish Government for the Scottish version in 2011, and in partnership with Standard Life Charitable Trust for the English version in 2014
A learner-centred money management resource for 16 to 26 year olds in supported youth groups. A thought-provoking and interactive book with mutiple choice endings, a colourful, engaging script by Gowan Calder and illustrations by Metaphrog
Full Colour | Paperback | 112 pages | ISBN: 978-1-901077-254 (Scottish) | ISBN: 978-1-901077-261 (English)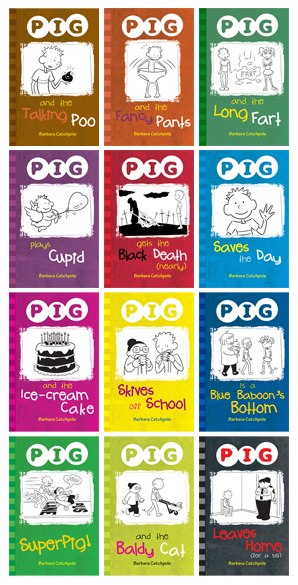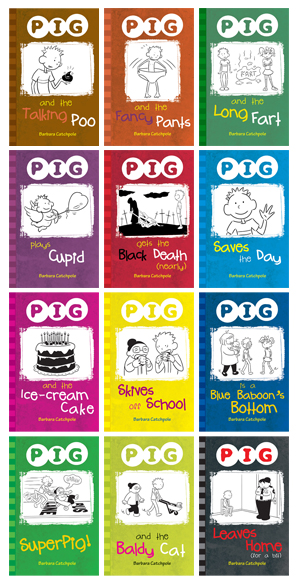 PIG series 1 and 2
Published by Ransom Publishing in 2012 and 2013
Chapter books for 7-12, written by Barbara Catchpole, illustrations by Metaphrog