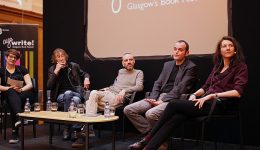 We very much enjoyed being part of Aye Con at the Aye Write! Book Festival this year! There's a review of our solo talk here, and reviews of the panel with Frank Quitely, Alan Grant and ourselves here and here.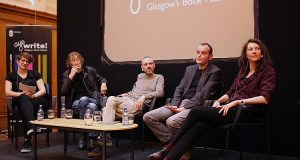 From left to right: chair Sasha de Buyl-Pisco, Alan Grant, Frank Quitely,
John and Sandra (Metaphrog)

Post event signing at Aye Write!