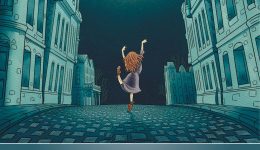 We're honoured and delighted to have a major solo exhibition at The Park Gallery, Callendar House. The exhibition is part of Scotland's Year of Stories 2022 and features work from our 27 years creating comics and graphic novels. Spanning our whole career it includes pages from Strange Weather Lately, our very first comic, selections from our Louis graphic novels, right up to our more recent fairy tale adaptations, as well as a dedicated section for The First Men on Mercury, our four-page adaptation of the classic Edwin Morgan poem.
There are more than 55 pieces of original art, prints and artefacts and we have included process pages, scripts and sketchbooks, as well as short videos. Also on show are some pieces of non-comic original art from Sandra – work that she has made both for commissions and also just for pleasure, working with pastels for example.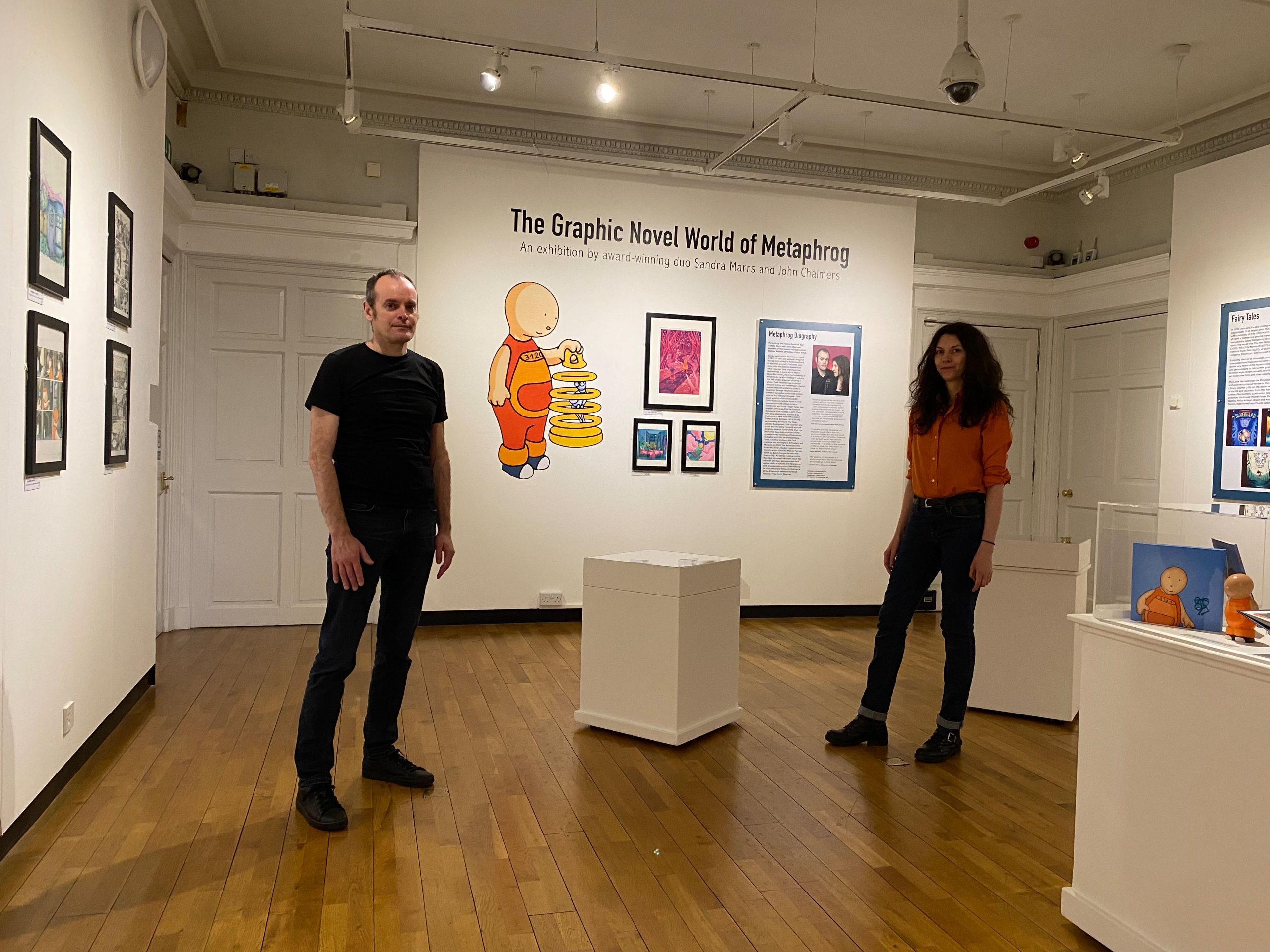 Some of the art on show is for sale, and the Callendar House shop also has a selection of graphic novels and prints for sale. We've also produced a special postcard to mark the occasion, and a limited-edition catalogue with a small selection of the artwork and introductions by Teddy Jamieson (writer at The Herald), Laurence Grove (The University of Glasgow) and Duncan Jones (The Association for Scottish Literature).
It all started six months ago when Gillian Smith, Exhibitions Officer at Falkirk Community Trust, contacted us to see if we'd be interested in putting together an exhibition. She had been following our work for a while, and since it was going to be Visit Scotland's Year of Stories 2022, Gillian thought that graphic novels would be ideal, with their blend of literature and visual arts. It would also be fantastically accessible to children and adults. Of course we were really excited! We've always thought of graphic novels and comics as the 9th Art. Over the years we've created over a thousand comic pages, so we had to be extremely selective about what to include. We wanted to make it an interesting cultural and artistic experience for adults and children alike, and a visit to Callendar House, with its permanent displays and beautiful park and setting, make for a wonderful day out.
Callendar House is open every day except Tuesday 10am-4pm | ENTRY FREE The Park Gallery, Callendar House, Callendar Park, Falkirk, FK1 1YR.
https://www.falkirkcommunitytrust.org/venues/callendar-house/
Today is the day! Our exhibition at The Park Gallery, Callendar House in Falkirk runs from 29 January until 17 April 2022. Over 55 pieces or original art, prints, and artefacts showing our creative process making graphic novels, spanning our whole career to date. @FCTrust pic.twitter.com/ErWwGNCSnA

— Sandra Marrs+John Chalmers (@metaphrog) January 29, 2022